Personalize your new tool with Leatherman custom engraving. From gift-giving to keeping your friends away from your multi-tool, we've got you covered.
When shopping online at Leatherman.com, you can choose to add a personalized message to your tool. This project was a goal of ours and we wanted to give consumers the chance to engrave their new multi-tool all in one purchase. A one-stop shop.
Got a birthday coming up? Don't know what to get your groomsmen for your wedding? Maybe your nephew is starting off at college on his own. Leatherman tools, personalized for the individual, make a great gift for many events and holidays.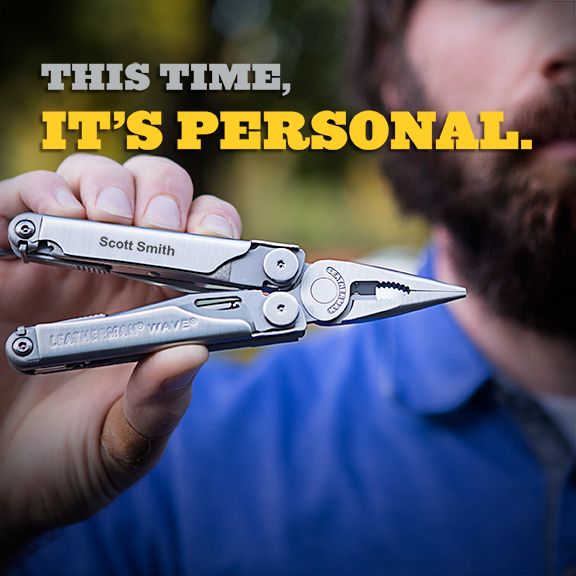 By going here, you can see all the tools you have to choose from. From there we'll give you fonts to pick, allow you to place the message you want in, and you can even see a rough draft of what your new tool will look like before purchasing.